My Role
Between 2015-2016, I worked on ShareTheMeal, a project from the startup accelerator of the World Food Programme.
As Product Design Director at AJ&Smart, I contributed to product strategy, product design, rapid prototyping and user testing.
Overview
In 2015, the United Nations ratified seventeen global Sustainable Development Goals to reach by 2030. Among the most urgent goals was creating a world with Zero Hunger.
Born from the UN World Food Programme's innovation accelerator, ShareTheMeal had a bold, visionary idea how this ambitious goal might become reality: Collect micro-donations from billions of smartphone users to fund regional WFP programs to provide school meals for children in need.
As part of AJ&Smart, I worked with the ShareTheMeal team on concept, design and implementation of the launch version of their app, and also contributed to the further development of product and feature iterations.
Since the launch, ShareTheMeal has funded over 60 million meals to children in need in need all over the world.
The Challenge
When we started working with the ShareTheMeal team, a first version of their app existed as a technical proof-of-concept. But it wasn't quite ready for prime time, and we identified a couple of key challenges that needed to be solved to get ShareTheMeal ready for its public launch.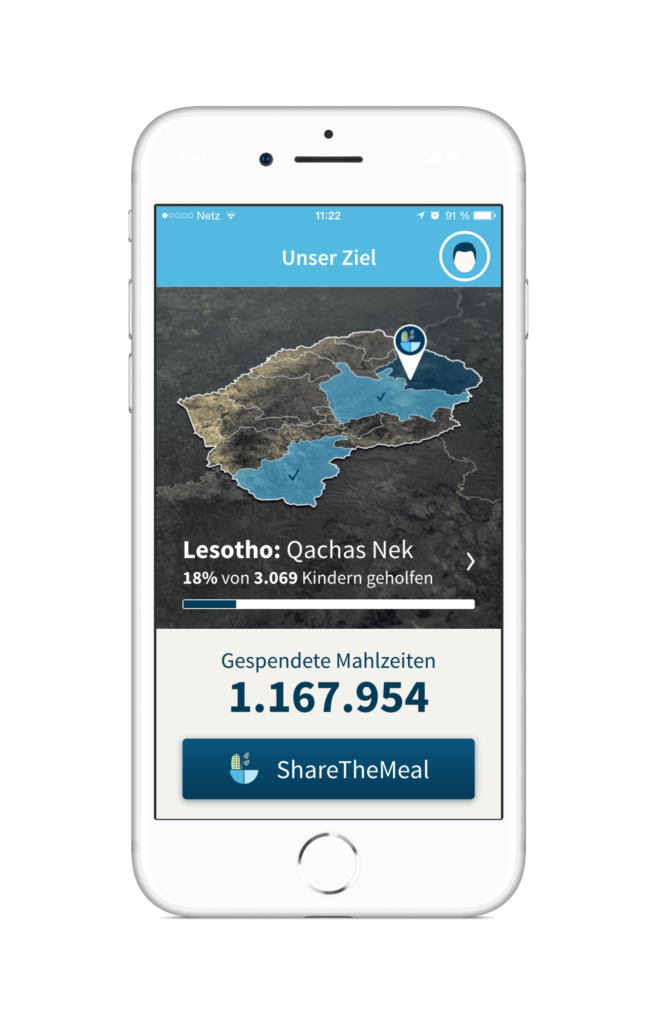 The starting point
When we started working with ShareTheMeal, their app consisted of just a button, a donation counter and a map.
It proved the concept's technical feasibility, but it wasn't perceived as compelling or trustworthy in several rounds of user testing.
ShareTheMeal's key challenges:
The proof-of-concept's interface and user experience, while easy to use, was too bare-bones to make value proposition compelling.
The app didn't provide a clear and transparent explanation of how micro donations could help to contribute meals for children in need. Many user testers had a lack of trust in how donation money was used, and the concept seemed like a cash grab.
Users perceived the small size of their donations as insignificant to help reach the goals.
The donation process itself seemed technical and abstract. Users didn't see what happened with their donation, and who benefitted from it. This lead to drop-offs during the process.
It didn't offer users any incentive or reason to donate more than the minimum amount.
All of this resulted in an average revenue per user of 5.00€. To receive further funding, ShareTheMeal needed to increase their ARPU by 200% to 15.00€.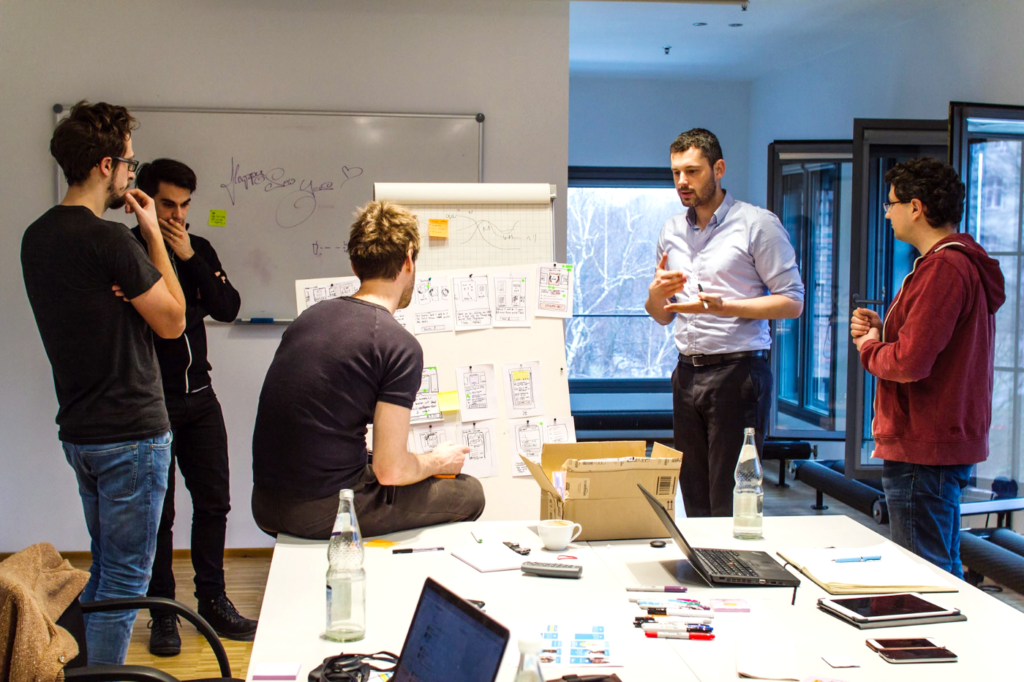 Our Approach
Between 2015 and 2016, we worked closely with ShareTheMeal's founder and CEO Sebastian Stricker and his product team. Together, we created feature concepts to solve each challenge, turned them into interactive prototypes, and tested them with users over several Design Sprints.
We explained ShareTheMeal's amazing concept, how it works, and it's impact in a much clearer, more compelling onboarding.
The donation button remained at the center of the redesign. The entire UI received a fresh coat of paint and was optimized to increase trust and attractiveness.
We iterated multiple times on the donation counter. The initial versions progress bar was replaced with information that set the user's donation into a relatable context, and make it clearer that even a small donation brings ShareTheMeal closer to their goal.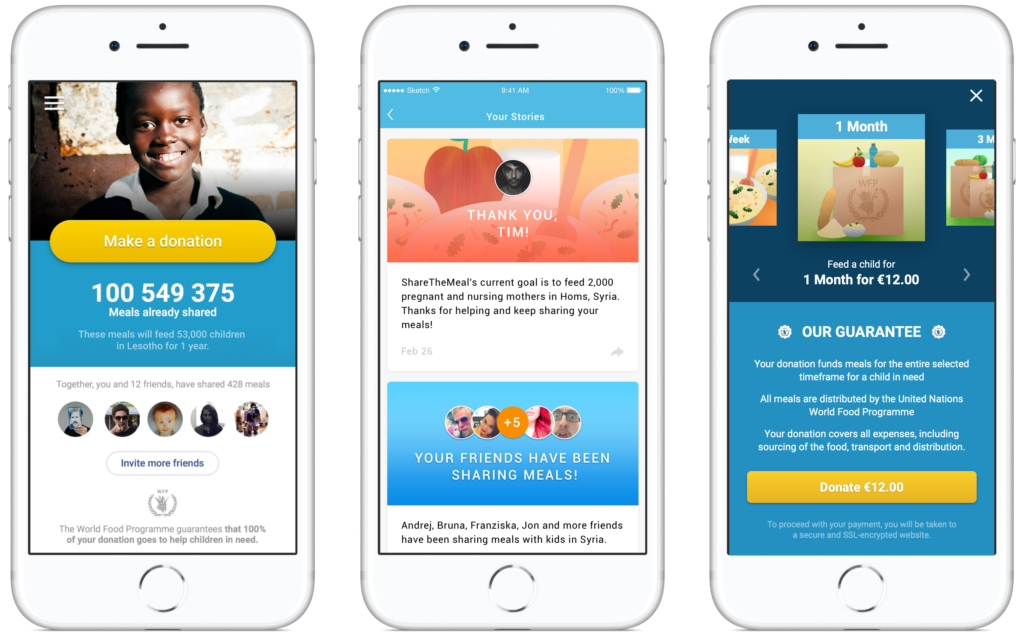 To incentivize users to donate bigger amounts, more regularly, we integrated social functions into the app's main screen. Now, users could see how much their friends donated, easily match them, and even form teams to compete with each other.
We added explainers that gave users additional context about the location of the current campaign, campaign progress updates, and behind-the-scenes informations.
The donation picker was improved to make the impact of each donation more tangible, incentivize a bigger donation basket and also enable people to set up recurring donations.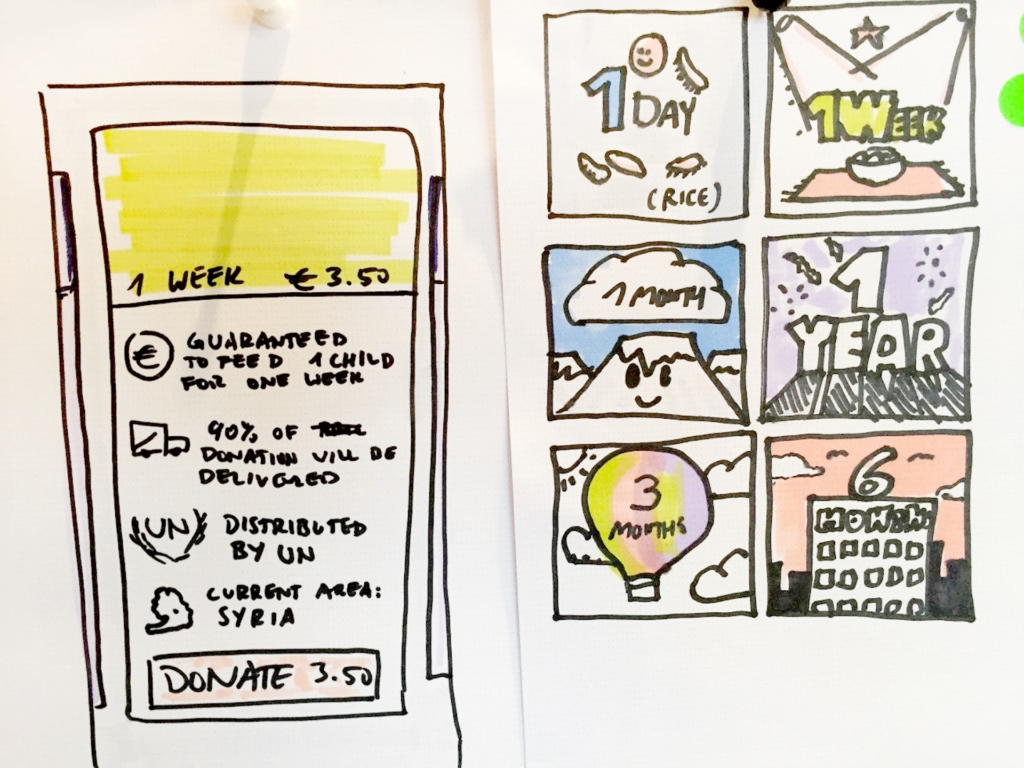 The feedback on each of the prototypes was analyzed and used to iterate quickly on each of the solutions, until we were sure the features were ready for implementation by the ShareTheMeal team. This increased focus and alignment, but also saved time and resources, and reduced the risk of technical debt.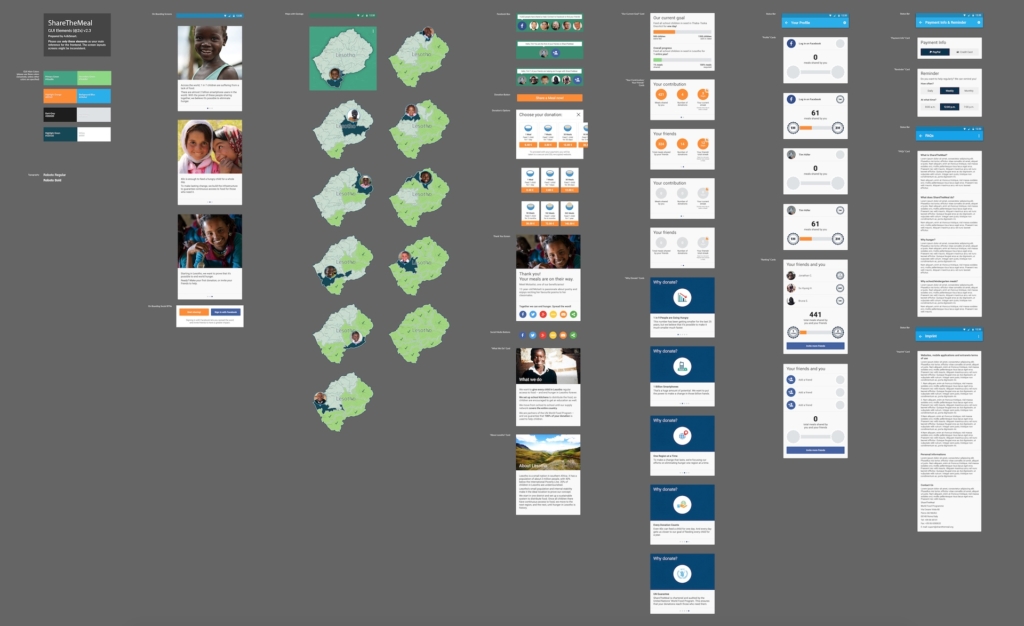 Results
With our design and product expertise, we helped ShareTheMeal to leverage innovation and technology for social impact, and combined it with a first-class user experience for a growing audience.
To this day, donations from ShareTheMeal's users have funded over 60 million meals for children in need in countries like Lesotho, Syria, Malawi, Cameroon, Venezuela and many more. ShareTheMeal funded meals not just for school children, but also for assisting in disaster relief and helping refugees.
ShareTheMeal was repeatedly featured on Apple's AppStore and was picked two years in a row as one of Google's Best Apps in 2015 and 2016, and won the Google Play Award for Best Social Impact in 2017.
It also received the 2015 Lead Award for the Startup of the Year, the SXSW Award for Interactive Innovation and the Webby People's Voice Award for Mobile Best Practices in 2016, and the 2018 German Design Award for Apps and Design Excellence.
ShareTheMeal is rated exceptionally high by its users, with 4.8 out of 5 rating on Apple's App Store, and 4.9 out of 5 on Google Play, based on over 20,000 reviews.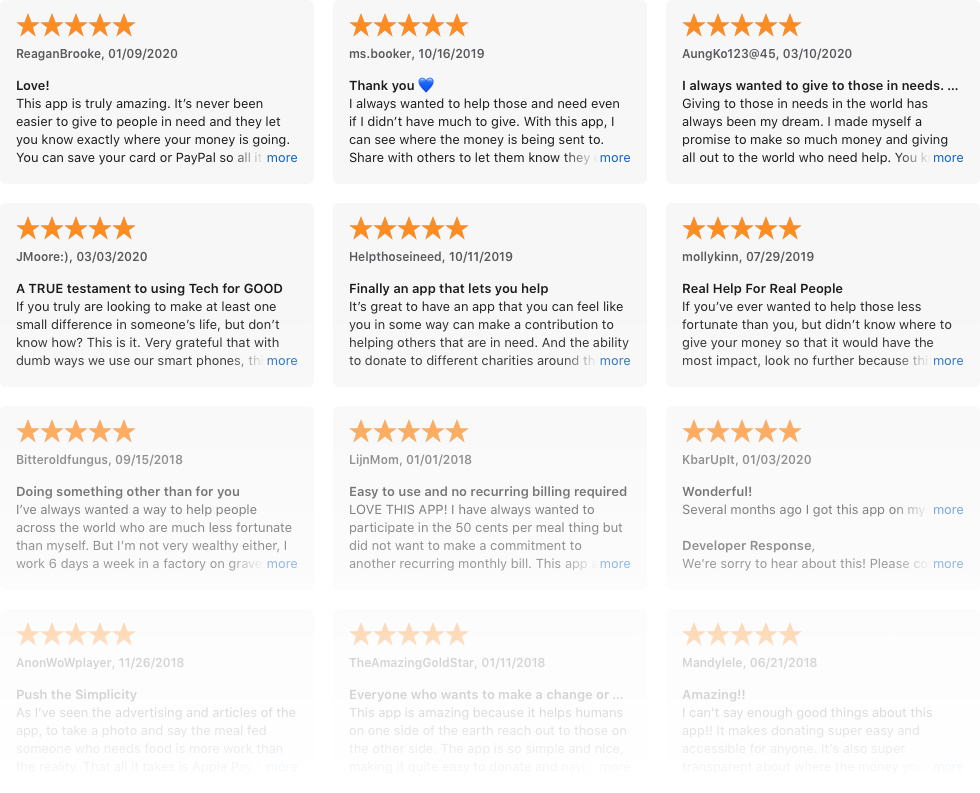 Sebastian, ShareTheMeal's founder, was so happy with the help we provided that he worked with us again when he started his new social venture, Share Foods!